Why Hire A Property Manager? Here Are 4 Reasons:
When you own rental property, there are many different aspects that need to be taken care of. From the actual maintenance and upkeep of the property to finding new tenants when someone moves out, it can be time-consuming to handle everything yourself.
With all of the responsibilities on your plate as a property owner, hiring an outside professional is one way to help lighten the load. Whether you're looking for an extra set of hands in-house or want to take advantage of their expertise in marketing and tenant screening, hiring a property manager can be an excellent way to give you more time to spend doing the things you enjoy while having the peace of mind that everything is being handled correctly at your rental property.
Read on to learn more, and if you're in need of a property manager in Peoria, IL, reach out to Professional Leasing & Real Estate Services .
Property Managers Research and Set the Appropriate Rental Rates
One of the main services a property manager provides is setting the rent rate. They research the market to see what similar properties are renting for and then set your rent price at a point that will make you money while still being attractive to potential tenants.
Property Managers Take Care of the Marketing and Filling Vacant Units
One of the most important aspects of being a successful property owner is filling your rental units as quickly as possible. When a unit is vacant, you're not only missing out on income from that unit but also potentially losing money on monthly bills like mortgage payments and insurance.
A good property manager will have extensive experience in marketing and filling vacant units quickly. They'll know how to target the right audience, run ads that produce results, and screen potential tenants so that you don't have to worry about who is moving into your property.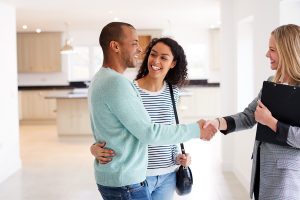 Property Managers Handle Rent Collection and Deposits
Another important aspect of owning a rental property is handling rent payments and deposits. This can be a time-consuming task, especially if you have many tenants to keep track of.
When you hire a property manager, they will handle all aspects of rent collection, from sending out invoices to tracking late payments and dealing with collections agencies. They'll also ensure that security deposits are handled correctly and returned to tenants in a timely manner.
Property Managers Handle Maintenance and Repairs
One of the most important jobs of a property manager is making sure that maintenance and repairs are taken care of quickly and efficiently. From fixing a leaky faucet to coordinating large-scale repairs, they'll take care of everything so that you don't have to.
Peoria's Trusted Property Management Company
In short, hiring a property manager can be one of the most valuable things you do as a rental owner. Not only will they help ease your workload,but they'll also ensure that all aspects of managing your property are handled correctly and quickly so that you don't have to worry about it. If you're searching for a property management company in Pieror, IL, reach out to Professional Leasing & Real Estate Services today.